I'm thrilled to have my friend Heather and her jewelery business Gully Beads as a sponsor this month.
Gully Beads
is named after their CEO, Heather's adorable pup, Gulliver. Gulliver is keen to giveaway a free pair of earrings when they get to 200 likes on
facebook
. Luckily you get the chance to help him with that while entering to win this competition as well!
I have three pairs of Heather's earrings and I love them. The thing is that I'm really keen to own one of her chubbie style bracelets. Unfortunately I'm not eligible for the giveaway (still trying to think of a loop hole there).
Heather is offering up your choice of one of her beautiful cane glass and sterling silver bead bracelets ($30 value). Enter below. You can also stop by and see her at the craft fair this weekend at the Marco Polo Cruise Ship Terminal in Saint John if you live locally.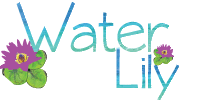 a Rafflecopter giveaway